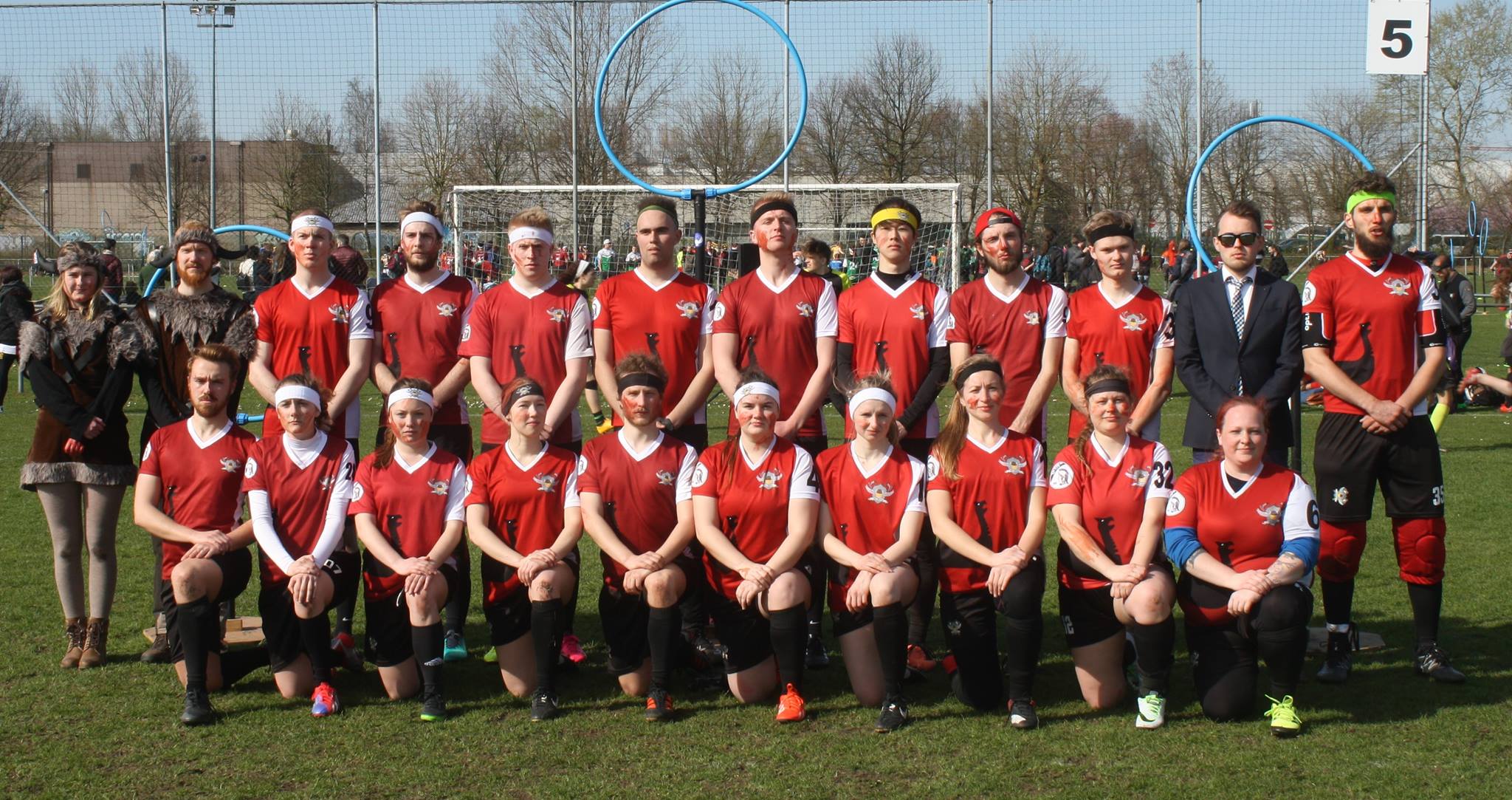 OSI Quidditch is a sports club associated with the student sports union in Oslo, and we play real life quidditch.We have two teams, one competetive and one less competetive. Our teams goes by the names OSI Vikings and OSI Valkyries, and we are Oslo's best and biggest quidditch club!
We participate in both national and international tournaments, and we're a very inclusive group who focus on both the competitive and social aspects of being a team.
In Norway we compete in the Norwegian Championship (NM), Oslo Open and the Norwegian Quidditch League (NQL). We have participated in three European Championship (EQC) in England in 2015, Italy in 2016 and Belgium 2017. We are qualified for EQC 2018, and will try to top our 17th place from last time in Belgium in March 2017. Several of our players have also been selected to represent Norway on the national teams in 2015, 2016 and 2017.
OSI Quidditch practices 2-3 times a week near Blindern Campus, both inside and outside. We are always welcoming new members – no previous knowledge required! We welcome all genders and people with all levels of athleticism. Training schedules will be posted on this page.
We also have several socials every month, and a very international and social environment. Practices are held in English, and we mostly speak English in our day-to-day communication as well.